Champion Avalon's Atlantis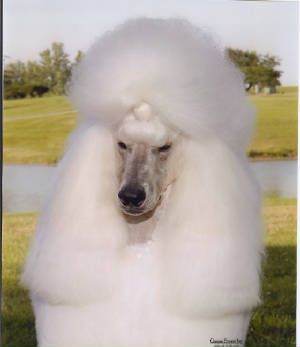 Tyler
Welcome to Avalon Standard Poodles!
We are located on a farm in Southwestern Wisconsin. We have been breeding Standard Poodles for over 30 years. Our dogs are our companions and our family. Our goal is always to breed dogs that are lovely to look at, and sound in mind and body.
Plan for a Fall 2015 puppy
We will not breed other breeds of dogs to our poodles. Our Poodles do not Doodle.