Ch. Avalon's Colour of Love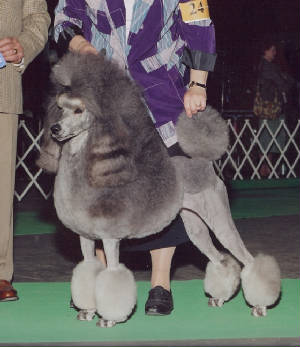 Tina "Princess T T"
This is the Princess of the house. You will likely find her on a bed. Tina is our first silver champion. She is sired by Ch. Maestoso Comic Relief and out of Ch. Avalon's Power of Love. Tina is the dam of Champion Avalon's Annapolis. Tina has only bed duty now, and is retired from breeding.
Avalon's Ablaze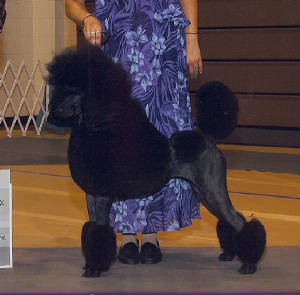 Blaze
This is Champion Avalon's Ablaze. She is our little fireball. She likes to hold hands and hold the leash, but she is sure to steal your heart. She is sired by Ch. Lemerle Carrington Azure Az Is and out of our sweet Pinafore Peach Cobbler.
Champion Avalon's Crystal Blue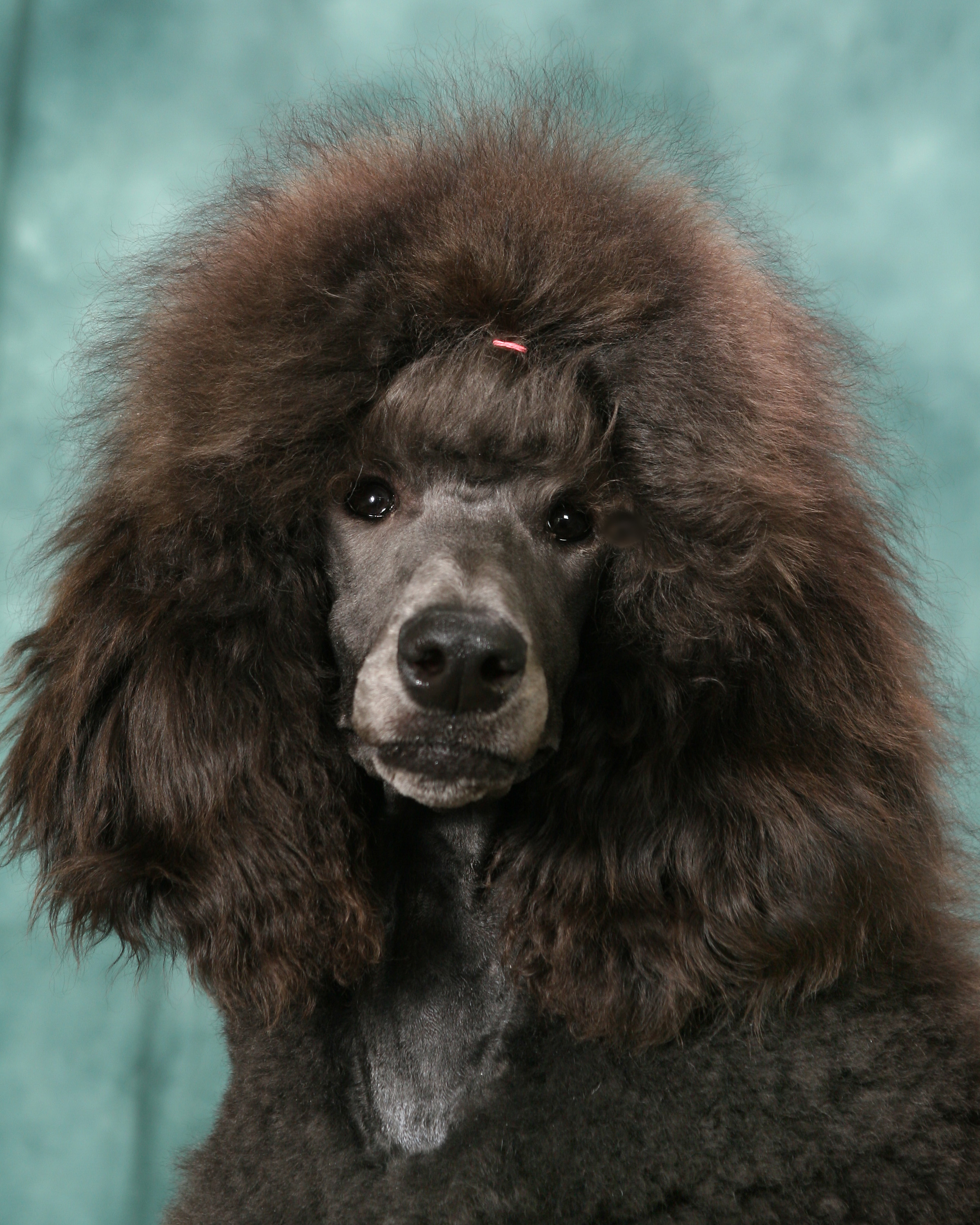 Jade is blue in color and pictured as a puppy
Jade is sired by Ch. Avalon's Dark N'Dashing out of our Pinafore Peach Cobbler. Jade is blue in color and pictured here as a puppy. Blue puppies are born black and gradually turn blue. At 8 weeks blue puppies may have a slight brown cast that persists until they are approximately 2 years old. Black and blue puppies are often difficult to tell apart at 8 weeks of age.
Champion Avalon's DeLovely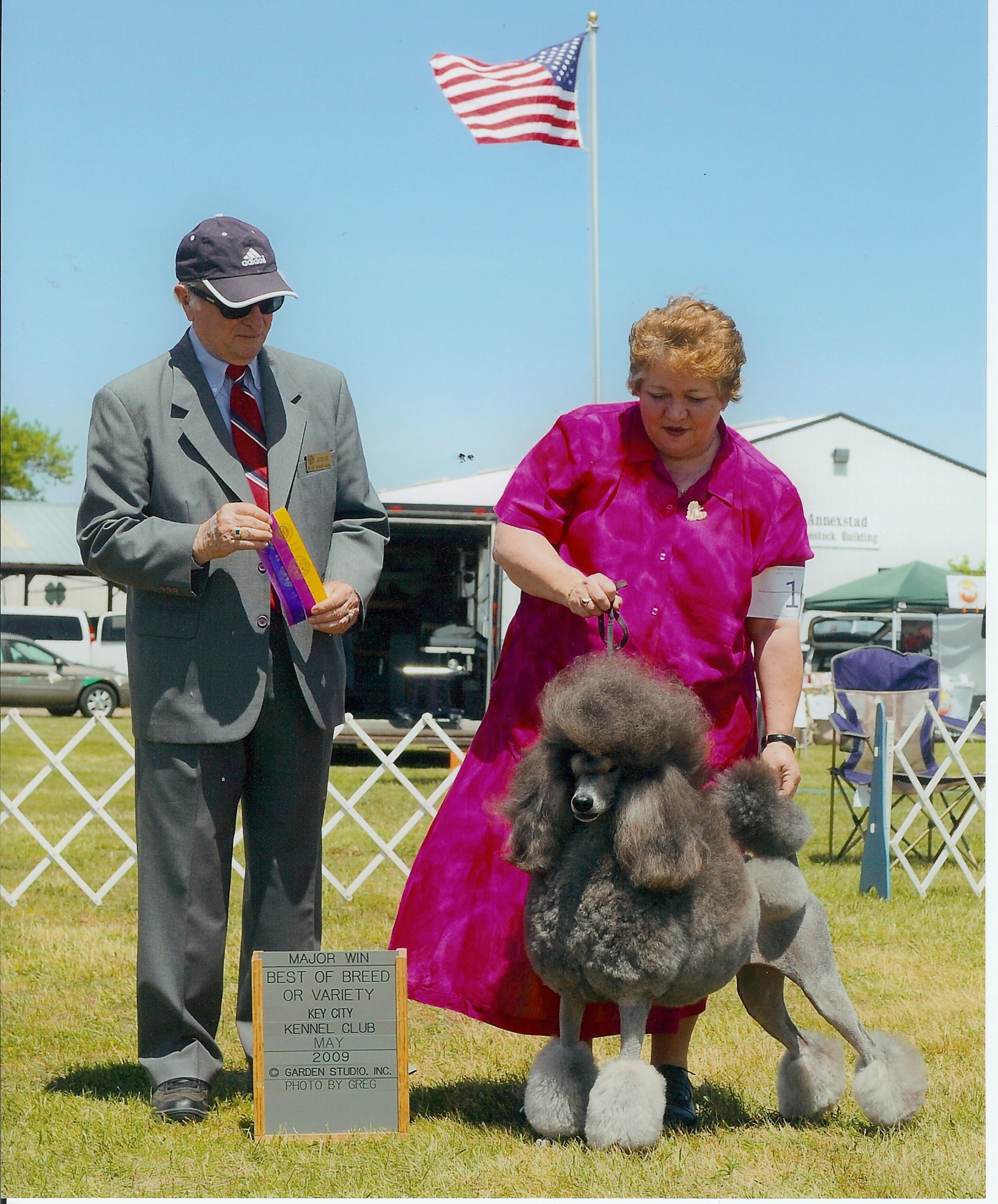 Etta
This is Etta. Her registered name is Champion Avalon's De Lovely. Etta is sired by Champion Pinafore Sparticus and out of Champion Avalon's Power of Love. Etta is silver in color. Etta is pictured with her handler Terri Meyers. Growing lots of silver hair is a labor of love, and Terri does it like no one else.